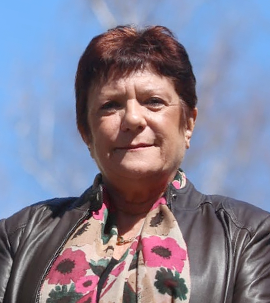 Christine Toudic
ambassador of France to BiH / ambasadorica Francuske u Bosni i Hercegovini
Christine was born on January 19, 1964. She graduated from the French Institute for Political Studies and held several positions in the Ministry of Foreign Affairs. She began her diplomatic career in 1987 at the Central Administration for Central and Eastern Europe, and in 1990 she began working in the Cabinet of the Minister of State for Foreign Affairs.
In 1993 she transferred to the Protocol and Ceremonial Service where she remained until 1996 when she went to Quebec as Deputy Consul General. Since 2000, she has been First Secretary and then Second Counselor at the French Embassy in Havana, where she remained until 2004 when she was appointed Deputy Assistant Director of Deconcentration (Budgetary and Financial affairs) at the Central Administration. She remained in this position until 2008. In April-June 2007, she was as an auditor at the Diplomatic Institute. From 2008 to 2012, she was the Assistant Director of State and Administrative Affairs (Real Estate and Logistics). She continues her diplomatic career in 2012 as Consul General in Madrid, then from 2016 as the Ambassador of France to Montenegro, from where she will come to Sarajevo in November 2020 as the Ambassador of France to BiH. For her merits, she received honorary decorations from France, was named Knight of the Legion of Honour and Knight of the National Order of Merit.
In addition to English, Spanish, Russian and Italian, Ambassador Toudic also speaks our B / C / S language.