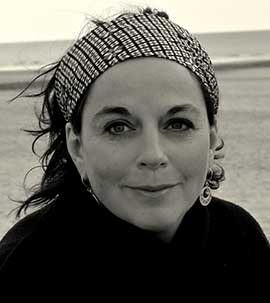 Dorothée Janssens de Bisthoven
Certified Psychologist (Msc), Systemic Family Therapist & Trauma Expert, Brussels, Belgium
Dorothée Janssens de Bisthoven is a Psychologist and works in the international community of Brussels, Belgium. With a strong interest in intercultural exchange, religious diversity and indigenous approaches to healing, she has her own practice of Systemic Family Therapy and Trauma Counseling. She commonly works with people who struggle with their current circumstances, such as lack of confidence, couple issues, family conflicts, physical illness or mental stress. Dorothée works with individuals, couples, families and groups. In group work she uses tools such as Systemic Constellations to address transgenerational healing and trauma work.
She has high expertise in post conflict and post trauma contexts having worked as a lecturer and psychosocial trainer for the last 15 years in Nepal after its Civil War.
Dorothée has always had a passion for working and supporting women of all ages and cultural backgrounds to find their personal power and to stand in it.
Dorothée Janssens de Bisthoven, born 1969 in Germany, Certified Psychologist (Msc), Systemic Family Therapist & Trauma Expert