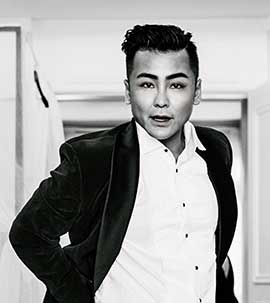 Jase King
Multidisciplinarni umjetnik, Republika Francuska
Believing that art is a purely contemplative form of expression is everything that Jase King stands against.
Raised at the crossroads of western and far eastern cultures, the artist is constantly pushing the boundaries of what is deemed acceptable to highlight important societal issues.
Jase's body of work is an exchange of energy and expression through the amalgamation of experiences he's had in his life. As a multi-disciplinary artist he fluidly switches from photography to painting, from video installation to sculpture.
His most recent artistic project focuses on the creation of masks. The context of their development, the confinement due to the Covid-19 pandemic, provides a framework for deep introspection.
Each mask is a character linked with one of the artist's facets. The "Agent Saboteur" mask relates most particularly to Jase's inner voice in constant struggle with his most demanding critic: the artist himself.