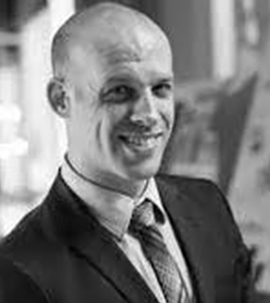 Jean-Baptiste Andreani
CEO of IFA Paris Group, a network of Fashion Schools located in Paris, Istanbul and Shanghai, République Française
Jean-Baptiste Andreani is the CEO of IFA Paris Group, a network of Fashion Schools located in Paris, Istanbul and Shanghai. His backgrounds boasts 17 years of experience in Fashion and Business academia across Asia-Pacific, the Middle East, Europe and the USA.
Jean-Baptiste has spearheaded the development of exclusive higher education programs featured in Forbes, Business of Fashion, Fashion Network and Huffington. In collaboration with IBM Studio France and Beyond Form, he has launched the first fashion tech and innovation start-up program at IFA Paris recruiting entrepreneurs from 50 different nationalities.
Jean-Baptiste is also a firm advocate of sustainability that he sees as a quest of meaning rather than just an industry imperative. In the past 4 years he has created a variety of initiatives, such as a fashion collection created between refugees and IFA Paris' students, or the very first adaptive fashion program run in France, to champion the idea that fashion is a common language and a catalyst for social cohesion.