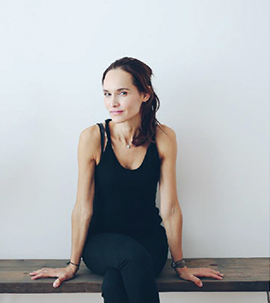 Nora Gherbi
Chronicles, Paris, Francuska
Passionate about sustainability, Nora Gherbi studied in Calgary Alberta researching alongside first
nations while developing several case studies on circular economy, environmental preservation,
energy, and regeneration. In 2004, She joined the French Embassy in Canada as a Senior Attaché
covering the environmental and the renewable energy sector. She then joined the France
International Investment Agency in 2008 (based in New York City) to lead an internal campaign
promoting sustainable investments strategy.
In charge of CSR, she led the development of a sustainable projects sourcing and management strategy
at different levels of the French Administration in New York then in Paris (since 2015) at the Public
Bank of France. This has allowed Nora to work on several projects such has the Make Our Planet Great
Again scheme leading to the One Planet Summit series.
Nora was named Chief Representative for the City of London in France in 2018. In this role, she
developed a multifaceted positive impact strategy redefining London's new long-term ambitions. A
post Brexit strategy focused on sustainability, inclusivity, diversity, and tech for good. She has
managed to champion sustainable development strategies within businesses both large and small
while addressing carbon neutrality, soil regenerations and anti-waste laws at the institutional level.
She holds numerous external advisory positions including as the French Ambassador for Nexus,
Content provider and Partner for Change Now Summit, she is on the Advisory Board and a partner for
the Circular Fashion Summit. Nora is also part of the United Nations initiative Sustain Chain. In 2020,
Nora was named Leaders for Climate Action and she writes articles for leading New York based
sustainability publication Conscious Magazine. She founded Who CAREs Chronicles in 2007.