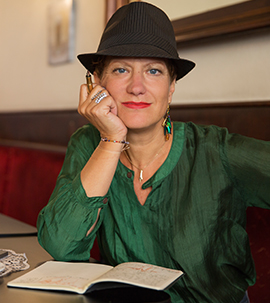 Univ. Prof. Anna Maria Krassnigg
Theatre producer and author, Vienna, Austria
Univ. Prof. Anna Maria Krassnigg is a theatre producer and author.
Numerous productions for Staatstheater Braunschweig, Ruhrfestspiele Recklinghausen, Schauspiel Dortmund, Theaterhaus Gessner Allee Zurich, Grand Théâtre Luxemburg, Schauspielhaus Wien, Theater in der Josefstadt, Festspiele Reichenau, Wiener Festwochen, among others.
Developed numerous inter-creative events in the field of performing arts. Full university professor for directing at the Max Reinhardt Seminar Vienna.
Founder and artistic director of wortwiege.
Singer, writer, performer of Fox on Ice.